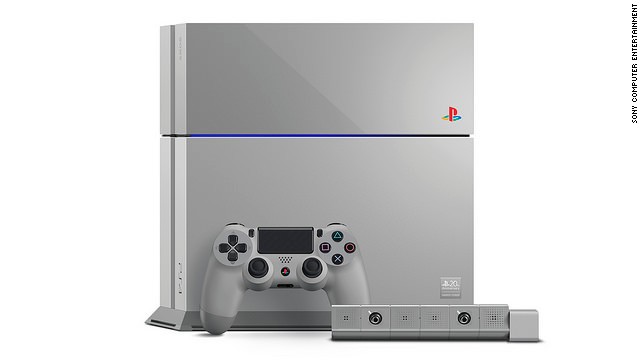 The 20th Anniversary PlayStation 4 comes in the gray color of the original PlayStation and bears other imagery harking back to the history of the console. Only 12,300 will be released globally, a nod to 12/3, or December 3, the date the console was released in Japan in 1994. Here's a look at the console through the years.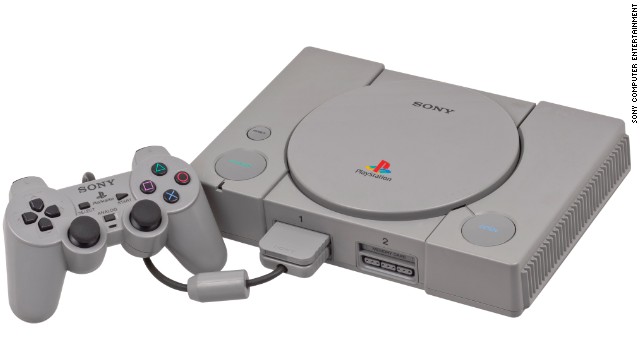 The original PlayStation was a 32-bit console released in Japan on December 3, 1994 and in North America and elsewhere in September of the following year. It sold for $ 299 and became the first gaming console to ship more than 10 million units over the next decade.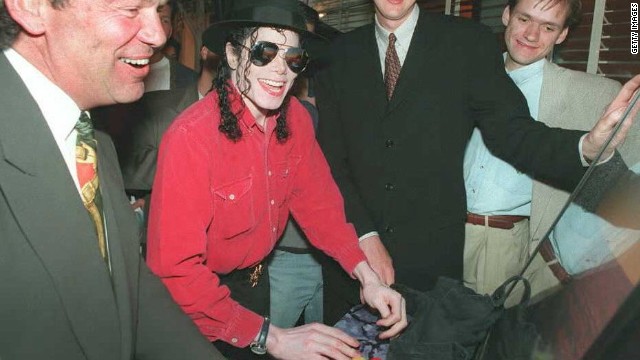 Pop superstar Michael Jackson plays Sony's then-new PlayStation in May 1995 as Sony Corp of America CEO Michael Schulhof, left, and Phil Harrison of Sony Computer Entertainment-Europe look on. This photo was taken at the Electronic Entertainment Expo in Los Angeles.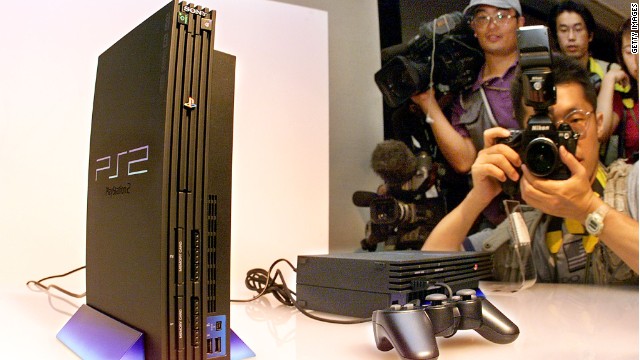 The PlayStation's sequel, the PlayStation 2, wasn't released until 2000. It upgraded to a 128-bit "Emotion Engine" CPU and added support for CD-ROMs. It would go on to sell more than 155 million units and run more than 3,870 game titles.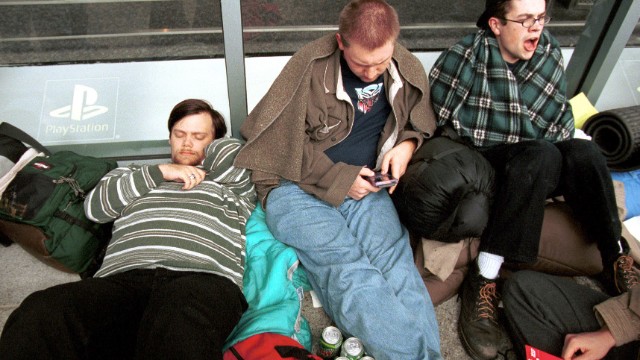 Sony PlayStation fans wait in line to purchase the new Sony PlayStation 2 on October 25, 2000 at the Sony Metreon in San Francisco, California. Crowds began waiting at 6:30 a.m. for the $ 299 game console which went on sale at midnight. PlayStation 2 remains the top-selling video-game console of all time.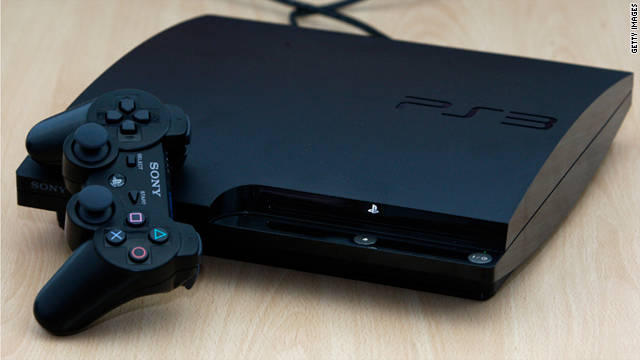 The PlayStation 3 was released in November 2006. It was the first console to use Blu-Ray disc storage and utilized the online PlayStation Network. Such was the excitement for the new console that there were reports of fans fighting for spaces in line in advance of its release.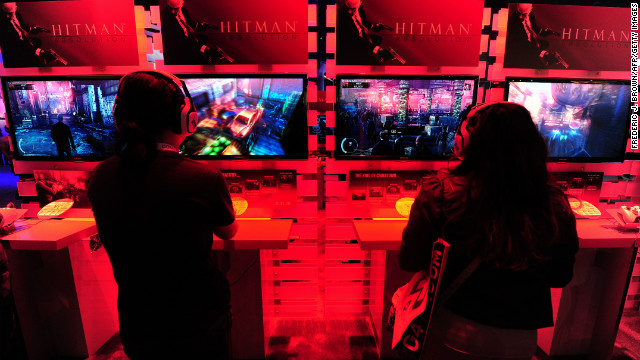 Gaming fans play PlayStation 3's Hitman Absolution at the E3 videogame extravaganza in Los Angeles on June7, 2012. Some 45,700 video game industry professionals, investor analysts, retailers and journalists from over a hundered countries attended the expo.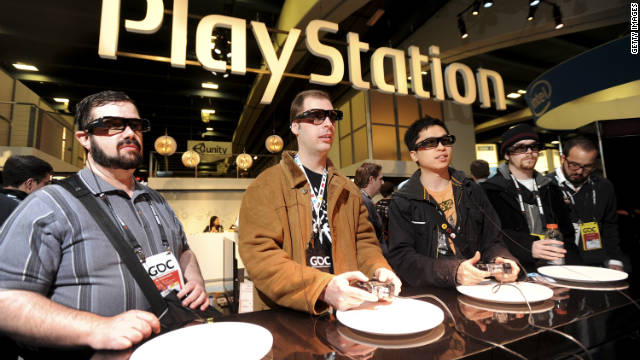 The PlayStation 3 was first announced at the Electronic Entertainment Expo in 2005, and was released in late 2006. It was originally available with 20 and 60 GB hard drives, but later, gamers could buy up to 500 GB of storage for the machines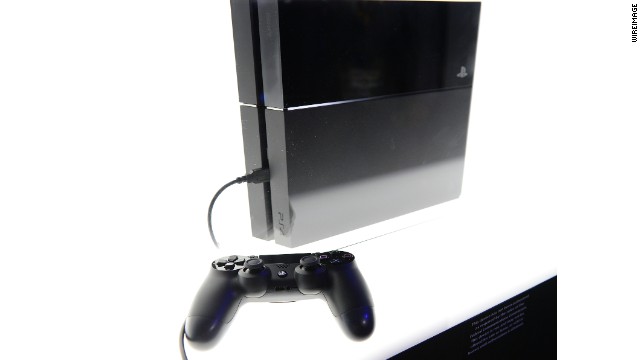 The PS4 heralded the console world's move into multi-media, offering a Blu-ray player as well as the ability to stream Web video from apps like Netflix. Launched in November 2013, its computing power and graphics were significantly advanced from previous models.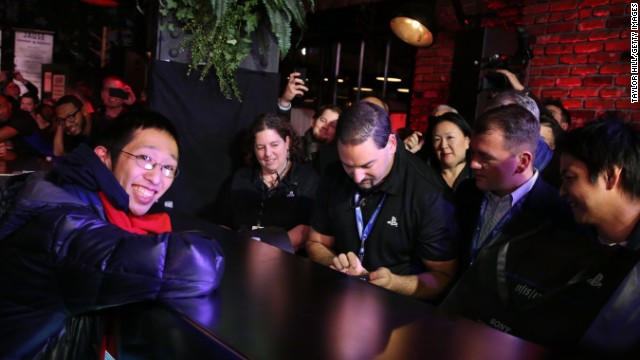 Joey Chiu, 24, of Brooklyn, left, buys the first PlayStation 4 sold in North America at a launch event presented by Sony Entertainment Network on November 14 in New York City.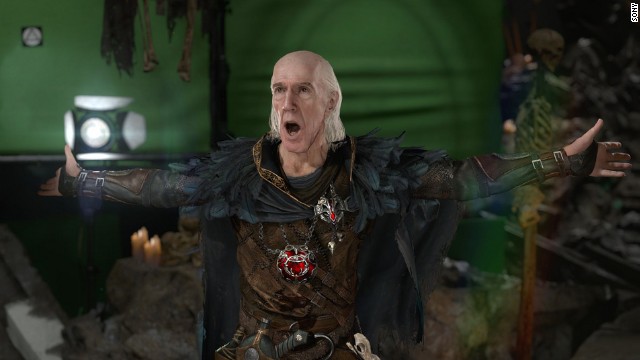 So-called next generation consoles like the PS4 have pushed new boundaries with their graphics capabilities. When "Dark Sorcerer," a comedic demo, was shown on a PlayStation 4 last year, some at a Sony event weren't sure whether they were seeing animation or live actors.
The Sony PlayStation was launched in Japan on December 3, 1994.
Sony is releasing a limited-edition 20th Anniversary PlayStation 4.
Only 12,300 of the units will be sold.
(CNN) — The PlayStation gaming console wrapped up its second decade on Wednesday, and Sony celebrated by looking to the past.
The Japanese tech giant announced that a limited edition 20th Anniversary PlayStation 4 will be released soon. The console will be gray, like the first PlayStation released December 3, 1994 in Japan. It will include other imagery like the iconic four-color PlayStation logo that harks back to the system's history.
"The mid-'90s were an exciting time for game developers, driven by the explosion of powerful but affordable 3-D graphics rendering hardware and the birth of many young and adventurous development studios," Shuhei Yoshida, president of Sony Computer Entertainment Worldwide Studios, wrote in the post on the PlayStation blog. "The original PlayStation was meant to embody that sense of adventure and discovery, that sense that anything was possible."
The PlayStation sold a then unheard-of 100,000 units in its first weekend and hit 1 million units in six months, according to Sony.
Only 12,300 units of the 20th Anniversary PS4 will be released, according to a video on the blog post. Pre-orders will begin Saturday, and details about how to vie for one of the handful of slots will come during a keynote presentation from PlayStation Experience, a fan and developer expo being held in Las Vegas.
The keynote will be Saturday at 1 p.m. ET.
To celebrate the 20th anniversary, we assembled a gallery of images of the PlayStation, and the people who love it, from the past two decades. Take a look, and let us know what you think in the comments below.